"PARALLEL UNIVERSE"
QUINTRON AND MISS PUSSYCAT AT THE NEW ORLEANS MUSEUM OF ART
From Janurary 2009 thru May of 2010, The New Orleans Museum of Art presented Parallel Universe: Quintron and Miss Pussycat Live at City Park in the Frederick R. Weismann Gallery. This unusual exhibit generated much local and national press including landing a spot on ArtNet.com's list of the Nations Top 20 Museum Exhibitions for 2010 and feature reviews in Art News, Art In America, and Filter magazine.
ELEVATOR (documentary video of2010 NOMA exhibit)

Widely known for their blood and sweat rock shows in dive bars and alternative art spaces, Quintron and Miss Pussycat have inspired audiences around the world with their innovative approach to puppetry and organ-based "Swamp Tech" music. Parallel Universe: Quintron and Miss Pussycat Live at City Park was their first museum exhibition.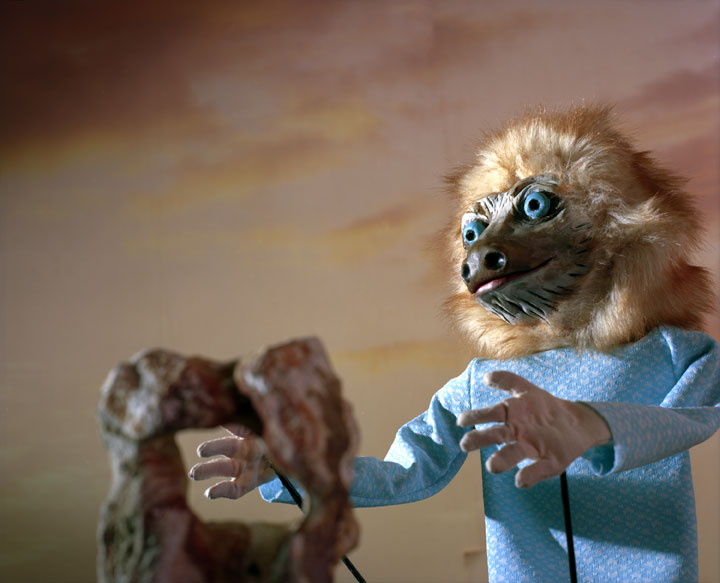 One month prior to opening, the NOMA moving trucks visited Quintron and Miss Pussycat's 9th Ward estate to transport studio equipment, musical instruments, and puppet landscapes across town to the museum in City Park where employees were busy painting and sound proofing the contemporary wing for this unprecedented exhibit. There was a room entirely devoted to the Drum Buddy (Quintron's self-designed light activated synth) where museum guests were welcome to actually play the instrument themselves via an arcadestyle model built especially for this show.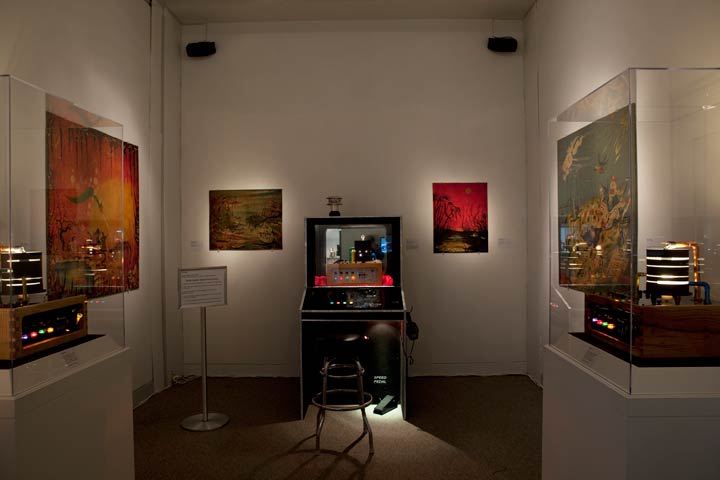 Miss Pussycat's wizardry was on full display in all its technicolor glory with miniature landscapes, hundreds of puppets, huge color photos, and all of her past videos.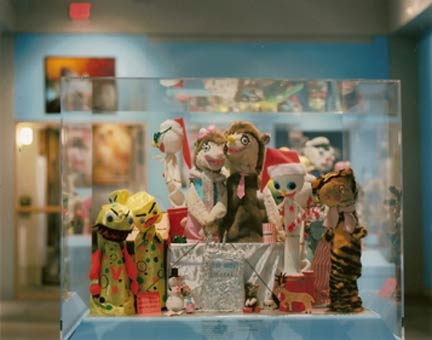 ..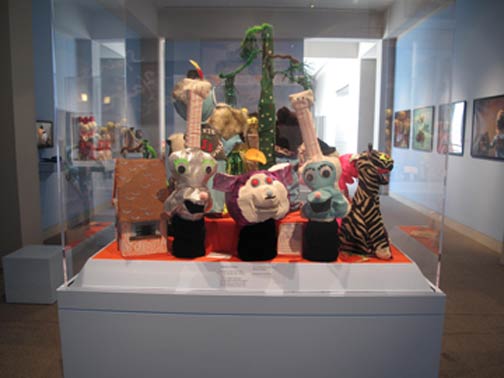 ..
A new short "Spirit Hair" was created especially for the NOMA show. Using puppets, a miniature beauty parlor, and lots of gooey textures, "Spirit Hair" is a one-off episode in an ongoing episodic puppet drama entitled TRIXIE and THE TREE TRUINKS.

SPIRIT HAIR (From 2010 NOMA Exhibit)


For his part, Quintron recorded an original music album entirely on-site during viewing hours at the Museum.
The Album, entitled "SUCRE DU SAUVAGE", was released by Goner Records in April of 2011 and remained in the CMJ top 30 for 3 consecutive months.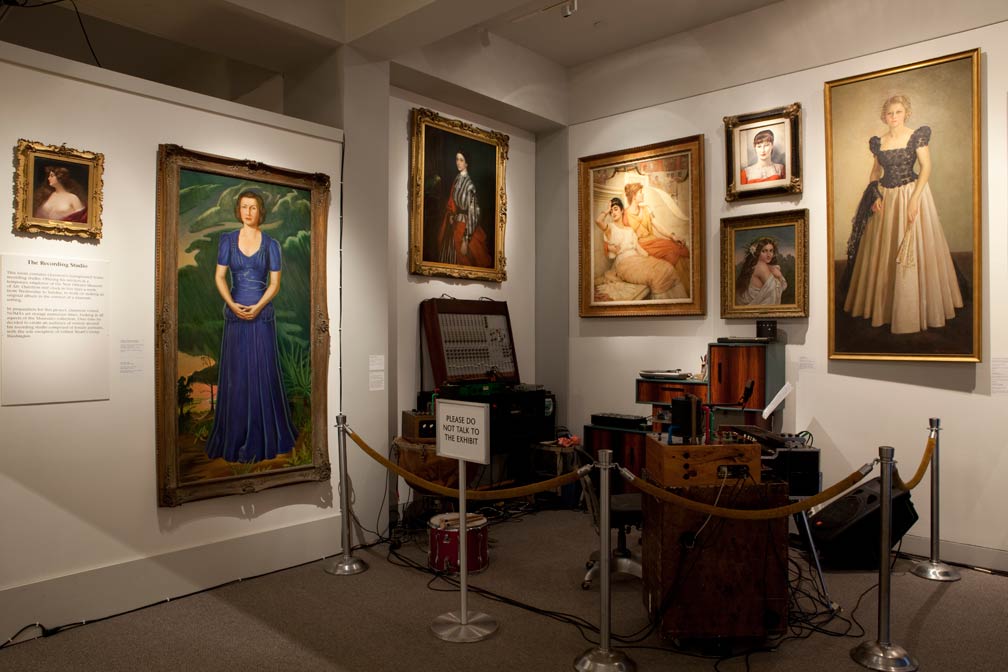 For the duration of the exhibition, museum visitors were invited to hang out in a specially designed recording studio and observe the making of the album. The walls of the recording studio were adorned with paintings that Quintron curated from NOMA's permanent collection.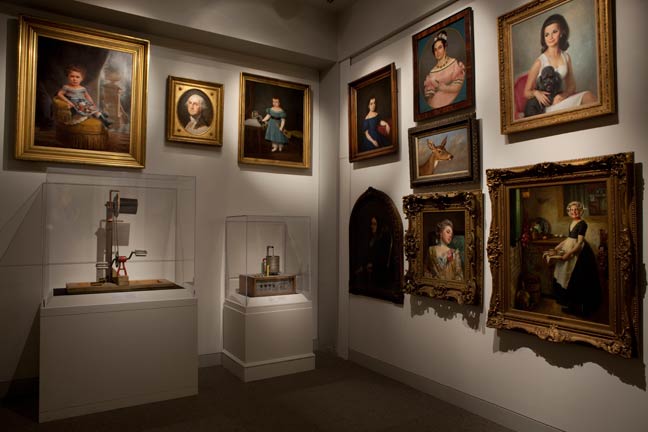 During the final week of recording, from Wednesday, April 21st to Sunday, April 25th, Quintron lived in a tent behind the museum for seven consecutive days in order to fully immerse himself in the completing of the project. Nights were spent collecting field recordings from "wilds" of the 1,300-acre urban park and days were spent mixing those sounds into the final version of the album.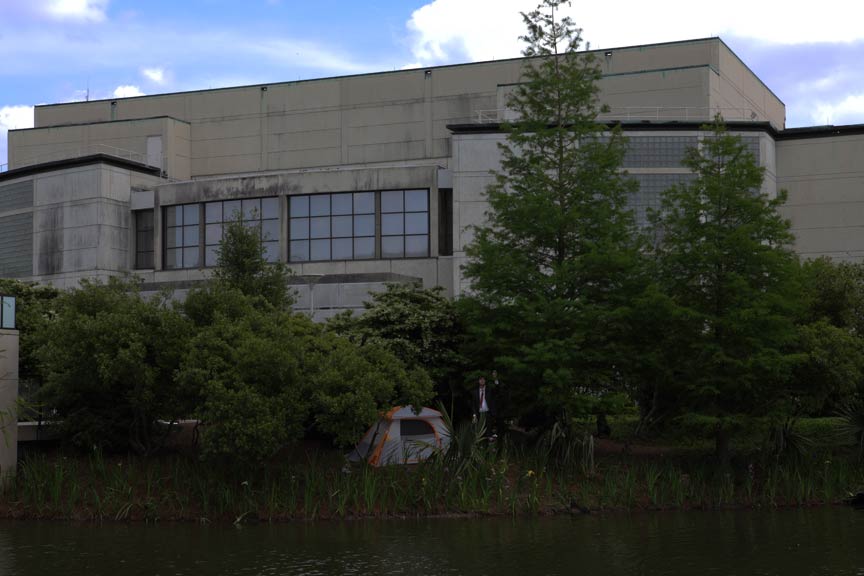 Late into the final night of this exhibit the public was invited to a huge party and "blindfolded listening" of selected tracks from the freshly recorded "SUCRE DU SAUVAGE" in the Stern Auditorium.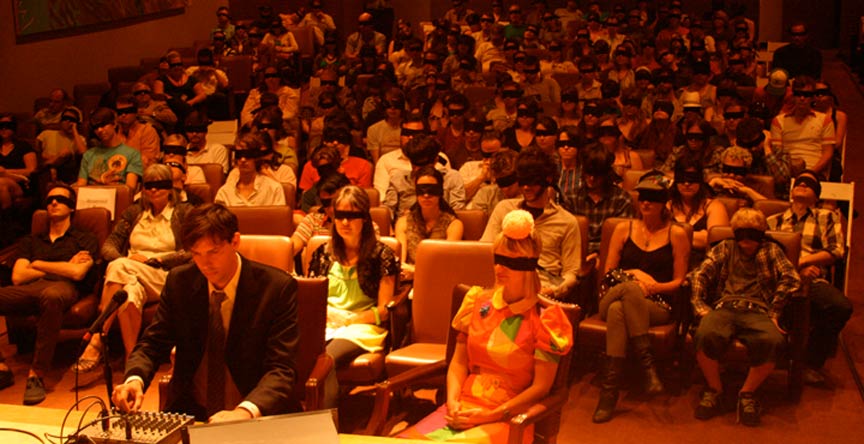 PRESS LINKS RELATED TO THIS EXHIBIT:
ARTNET.COM
THE GAMBIT REVIEW
FILTER MAGAZINE
FABRIC MAGAZINE
INSIDE NOLA
quintronandmisspussycat.com